I was happily screenwriting on Saturday night when a friend of mine dragged me out to Apple. Dirt and Legs happened to be performing..
Linked up with Shannon Smadella, Miss Canada 2009..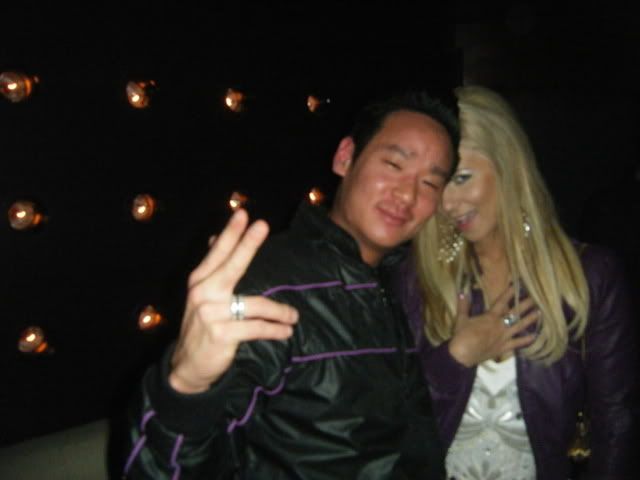 I have termed Canadians as
Nice Americans
. That is like an American to refer to other people as versions of themselves huh? Here she is being crowned 2 months earlier..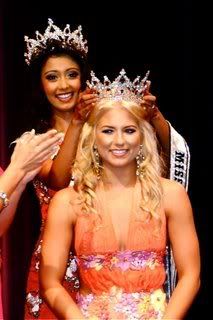 Allergies + Champagne..
And an afterparty with a chef whipping up marvelous delights @ 4am! Made no sense, but who can complain when you're mouth's full!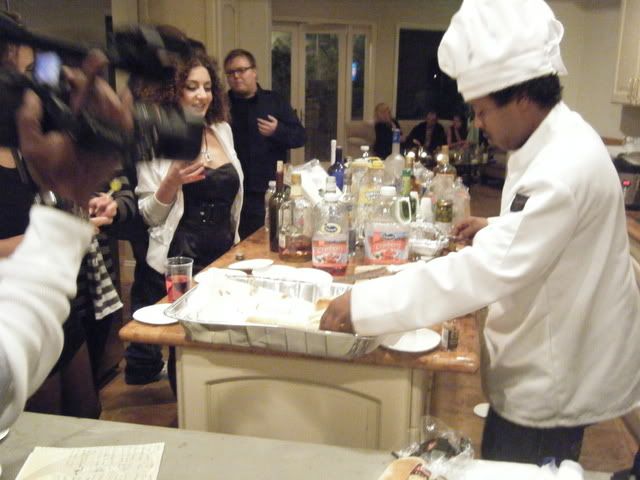 Forget the bacon wrapped hot dog! BTW, you're crazy if you eat those.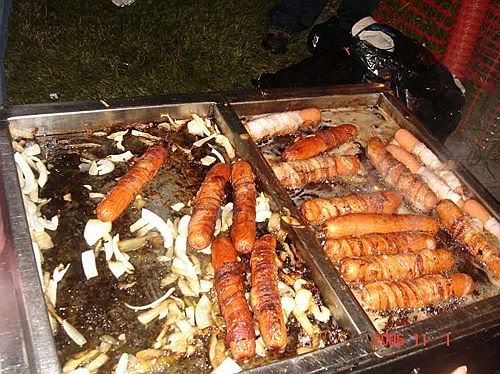 Back to
Final Draft 7.0
.